Prof. Plödereder
Office hours in the SS 2018: Wednesday 1:15 - 2:15 p.m.

Theses Topics: Please contact the research assistants or have a look at postings on the Programming Languages department notice board (next to room 1.217).
The description of some of the courses and topics is only available in German.
Courses in the Summer Semester 2018
LV 020511000
Lecture (3V): Prof. Dr. Erhard Plödereder
Time: Tue 2:00-3:30 p.m. and Wed 11:30 a.m. - 1:00 p.m. (V38.01)

LV 020512000
Exercise (1Ü): Felix Krause
Time: 
Thu 2:00-3:30 p.m. (bi-weekly.) (0.447 u. 0.463)
Fri 9:45-11:15 a.m. (bi-weekly) (0.457 u. 0.463)
Fri 2:00-3:30 p.m.(bi-weekly) (0.363 u. 0.447)
(You can find further Information on our German website.)
Contact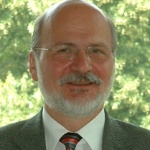 Prof. Dr. rer. nat./Harvard Univ.
Head of the Programming Languages and Compilers Group