Modern systems operate in continuously changing environments. They require abilities to adapt to their environment at runtime. One of the techniques used is that of self-adaption. However, even for simple systems, self-adaptation may become complex and hard to understand.
Researchers of the ISTE SQA, in cooperation with collegues from Ulm University are involved in the project MENTOR.
The project is funded by the German Research Foundation (Deutsche Forschungsgemeinschaft (DFG) - 453895475).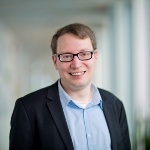 Steffen Becker
Prof. Dr.-Ing.
Head of the Software Quality and Architecture Group
[Photo: U. Regenscheit / University of Stuttgart]