Teaching Statement
Teaching at SQA deals with engineering software systems in a way that they fulfil their functional, but in particular their non- or extra-functional properties. In all kinds of courses we try to connect our topics with current trends and practices in industry. In particular, in most courses employees of our industry partners give lectures, participate in theses or projects, contribute to seminars, etc.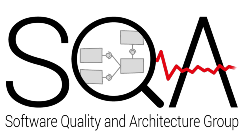 Teaching at SQA
Courses in Summer Term 2022
The following courses will be offered in summer term 2022.
Detailed information on the courses can be found via the provided C@mpus and Ilias links. In case you are interested in student theses please consult the information here.
For matters of teaching contact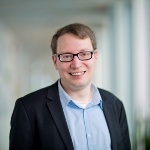 Steffen Becker
Prof. Dr.-Ing.
Head of the Software Quality and Architecture Group
[Photo: U. Regenscheit / University of Stuttgart]