Programming Languages and Compilers
Prof. Dr. rer. nat./Univ. Harvard Erhard Plödereder
The Programming Languages and Compilers Group is primarily concerned with the development of methods and tools for software analyses assisting early error detection and program understanding during the development and maintenance of industrial systems. The integration of these tools in an IDE, i.e., in our Bauhaus system, is a central theme.
In addition, we develop programming language concepts especially for safety-critical embedded systems. Another theme is the identification and avoidance of safety- and security-relevant vulnerabilities in programs.
We also teach traditional compiler construction and modern code optimization techniques.
Reliable Software Systems
Prof. Dr.-Ing. Steffen Becker
The Reliable Software Systems group deals with methods, languages, and tools to engineer the quality of software systems. Software quality is the level to which a software system meets its requirements beyond the functional correctness, i.e., performance, reliability, safety, maintainability, scaleability, elasticity, cost- and energy-efficiency, etc.  Our methods help software architects, developers, and operators to design systems efficiently to meet their quality reqirements and to help them monitor and ensure them at runtime.
Software Engineering
Prof. Dr. rer. nat. Stefan Wagner
The Software Engineering Research Group wants to deliver contributions to software engineering which are applicable to the real world and also used in the real world. At the same time we do not ask external partners to apply software engineering procedures we do not follow ourselves daily. Thus we are our own, not always successful, laboratory animals.
Contact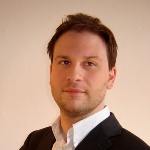 Prof. Dr.
Stefan Wagner
Head of the Software Engineering Group, Executive Director of the Institute of Software Technology
Kornelia Kuhle
Secretary of the Programming Languages and Compilers Group and of the Software Engineering Group
Office hours: 8:30 a.m. - 12:00 a.m. and 1:00 p.m. - 4:30 p.m.