Software Engineering is the scientific engineering discipline that is concerned with the way we build software. The Software Engineering group covers this broad field in teaching and does research in the areas of software quality, requirements engineering, safety/security/privacy and agile software development.
Contact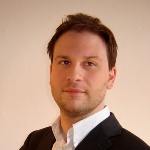 Prof. Dr.
Stefan Wagner
Head of the Software Engineering Group, Executive Director of the Institute of Software Technology
Kornelia Kuhle
Secretary of the Programming Languages and Compilers Group and of the Software Engineering Group
Office hours: 8:30 a.m. - 12:00 a.m. and 1:00 p.m. - 4:30 p.m.